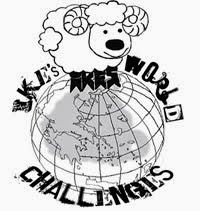 This week's theme is
Anything Goes
Anything Goes With an optional twist
Somewhere over the rainbow {wizard of oz., music, gold, luck}
I printed the rainbow and
Butterfly
from
IKEsART digis
coloured with promarkers. Added gold gems ribbon sentiment Cuttlebug border leaf embossing folder.
... You may enter up to 3 times and remember - if you use an
IKEsART digis
we will enter you in the Draw twice
pop over to the challenge blog to see the prize on offer.
Please visit IKE'
s
SHOP
I would like this card is to be entered in the following
Challenge